Male Monastic Community
---
The bhikkhu community at Amaravati was founded by Luang Por Sumedho in 1984. Its first members came from Cittaviveka Monastery. Many had spent some time training in Thailand at Wat Pah Pong.
There are usually between fifteen and twenty-five monks (bhikkhū) and novice monks (sāmaṇerā) in residence at Amaravati, living a contemplative, celibate, mendicant life according to the Vinaya and Dhamma. They provide a living link with the Order founded by the Buddha over two thousand years ago. The community also includes anagārikas, white-robed postulants observing the Eight Precepts, who after a year or two may be given sāmanera ordination.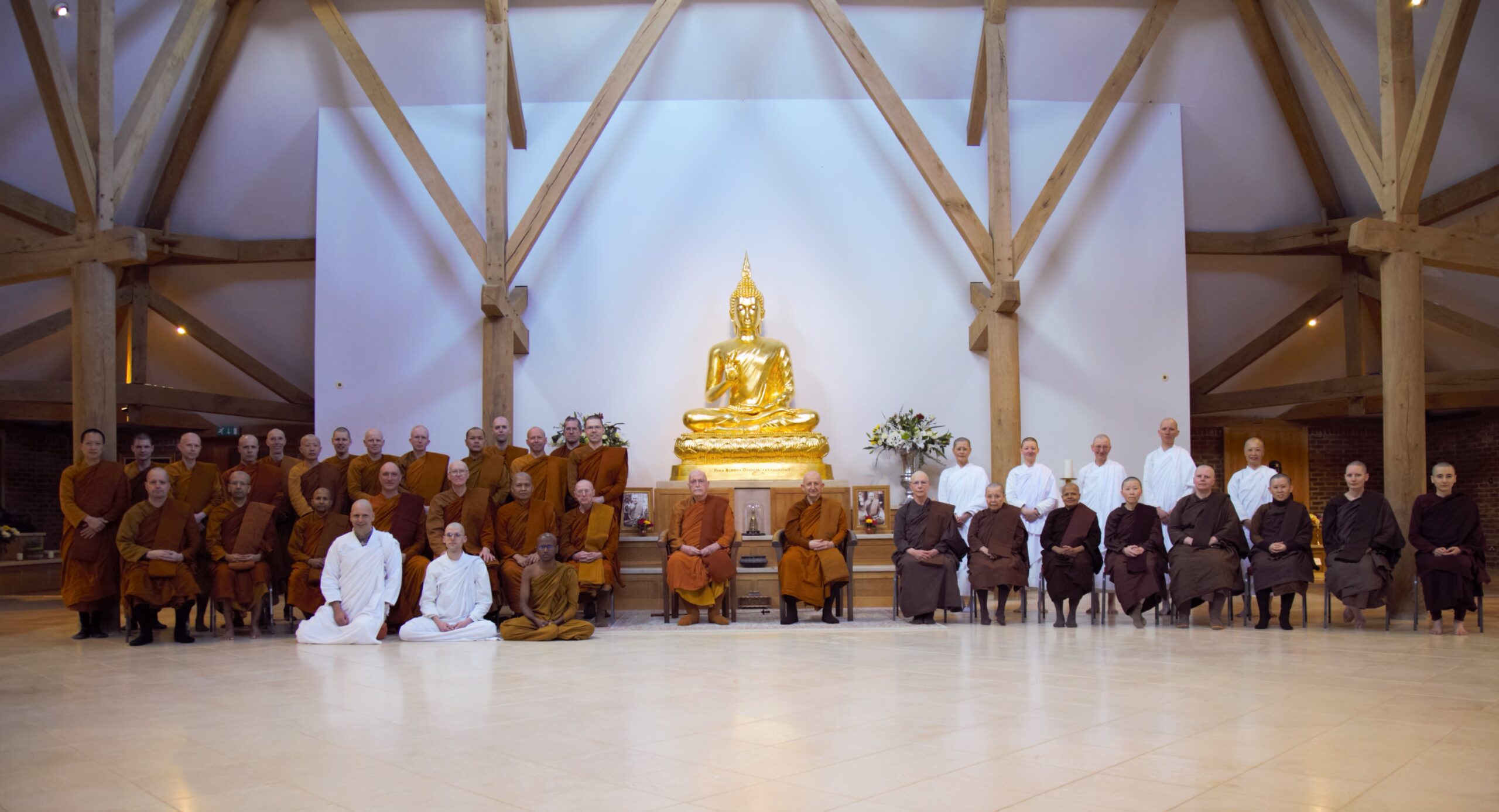 The community is not static as there are close links with the other branch monasteries in England and abroad; bhikkhū (monks) and sāmanerā (novice monks) move between the monasteries.
In November 2010, Luang Por Sumedho handed over the duties of Abbot of Amaravati to Ajahn Amaro.
---
Monks – Bhikkhū
Novice Monks – Sāmaṇerā
Anagārika – Eight precepts
Travelling monastics