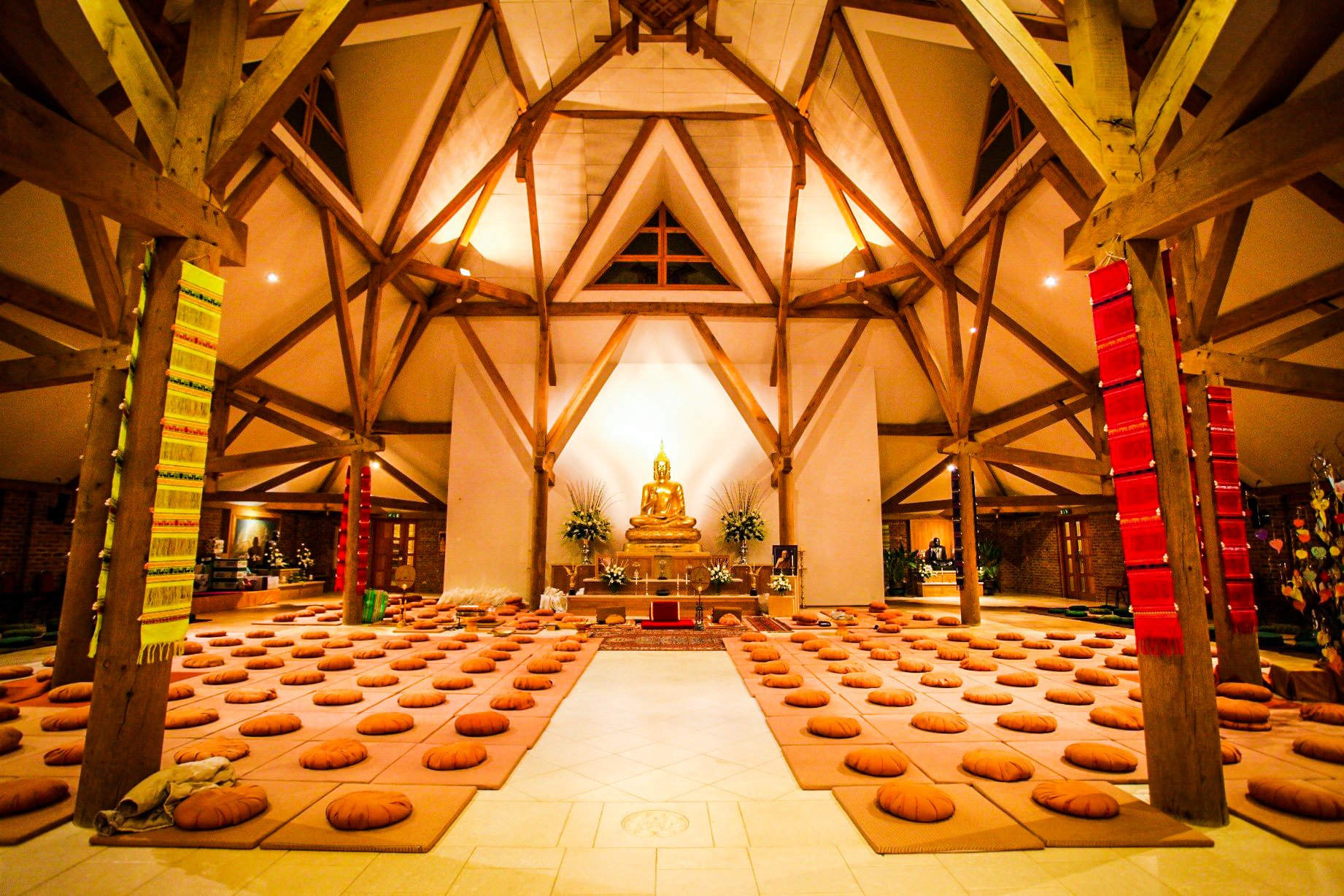 Evening puja (meditation & chanting)
Evening pujas open with ~20 min. of chanting, followed by approx. 40 minutes of silent meditation. After that, we close the evening with a shorter period of chanting.
On moon days, the period of silent meditation is followed by a senior monk giving the 8 precepts to our resident guests, and a Dhamma talk from one of the senior monks or nuns.
Pujas are public – all are welcome to attend. Also, please note that there is usually no puja on the evening before, and after a moon day.
Hourly Schedule
Evening Puja Proceedings
19:30

-

19:50

Chanting
19:50

-

20:30

Meditation
20:30

-

20:40

Short chant and closing homage