Getting Here – Maps and Directions
---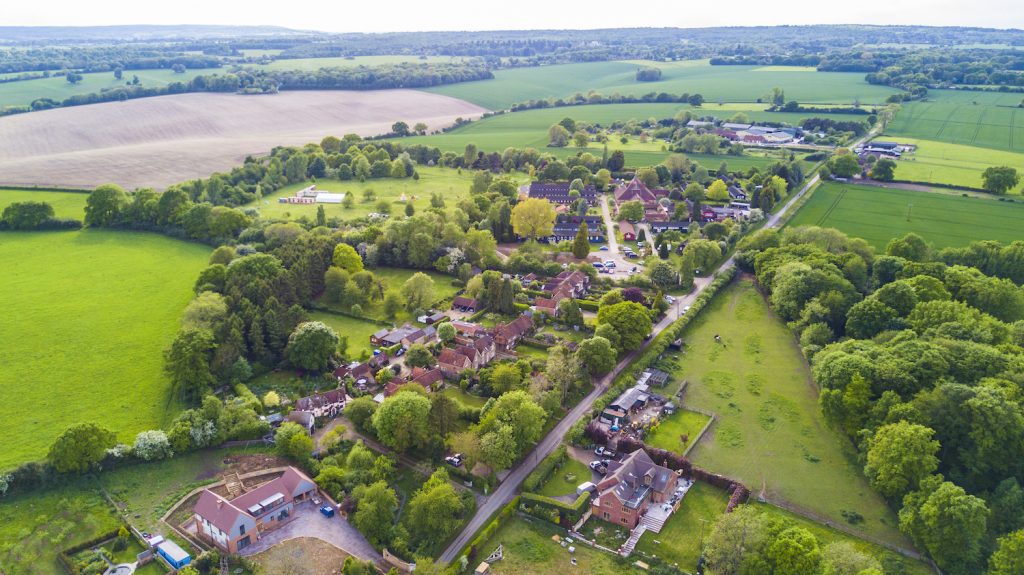 Amaravati Buddhist Monastery
St Margarets, Great Gaddesden
Hemel Hempstead, Hertfordshire HP1 3BZ
England
Request to all drivers: Considerate driving
There is a speed limit of 30 mph from the turn off the B440 through the village and on to St Margaret's Lane where the monastery is situated. St. Margarets is a narrow lane used by Amaravati visitors, plus neighbours and their children and dogs and horses, especially on a Sunday. We are in a quiet residential area. Please respect our neighbours, who generously tolerate the traffic that passes through to the monastery, by slowing down and protecting the peaceful atmosphere. Thank you.
---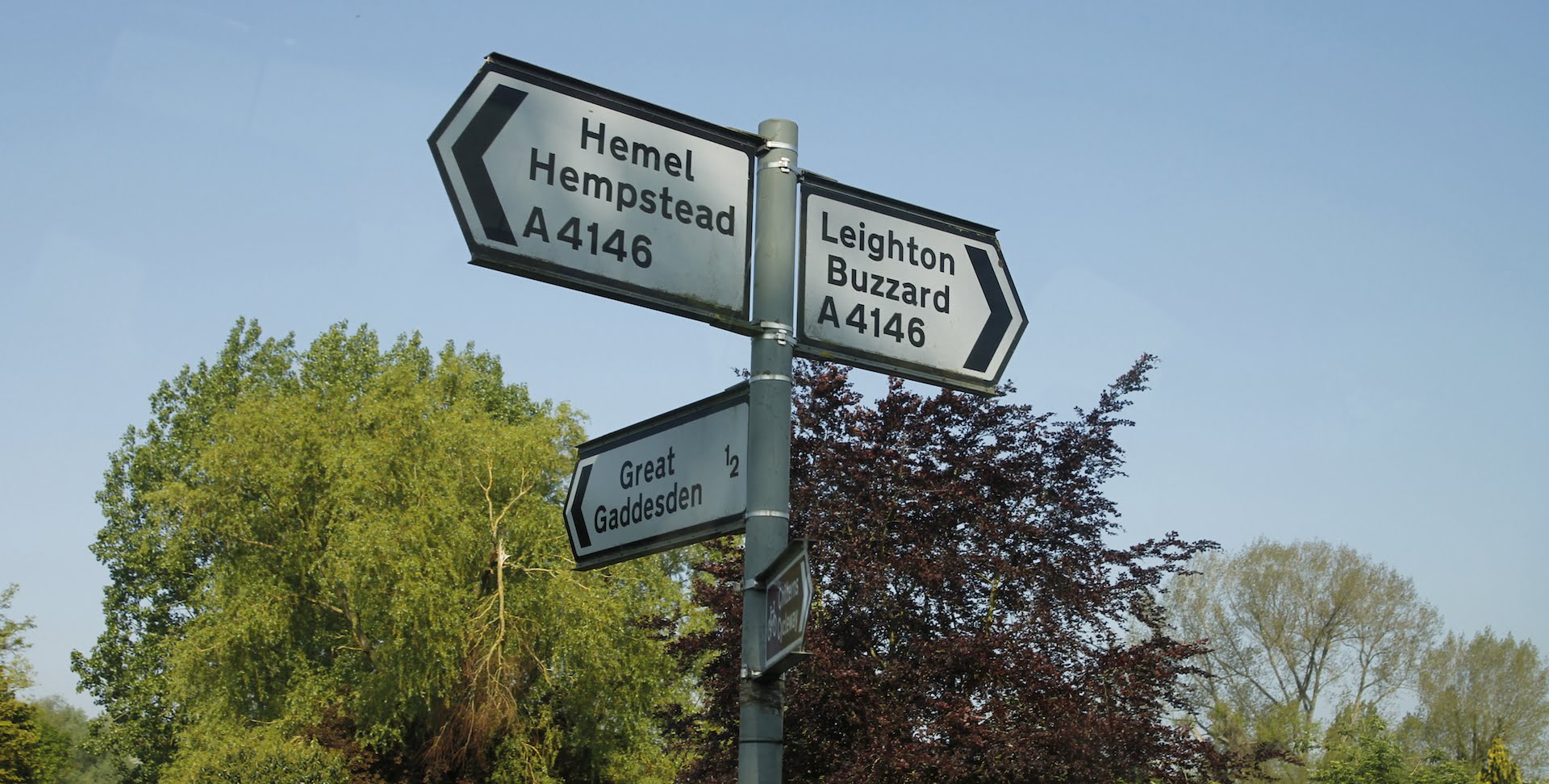 ---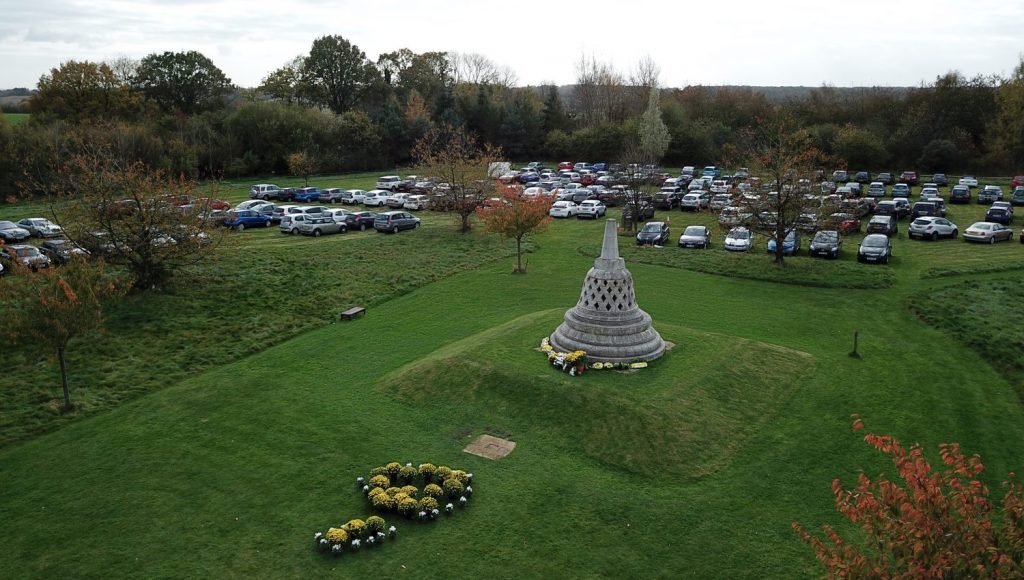 Parking at Amaravati
Open-air parking facilities are available at Amaravati. There is a new carpark by the gate, which is dry underfoot and potentially keeps traffic away from wandering children, and adults. Please could you use it for parking your car, and always refrain from parking in the lane, as this does damage the verges (which we then need to smooth out and re-grass), and it concerns the neighbours.
---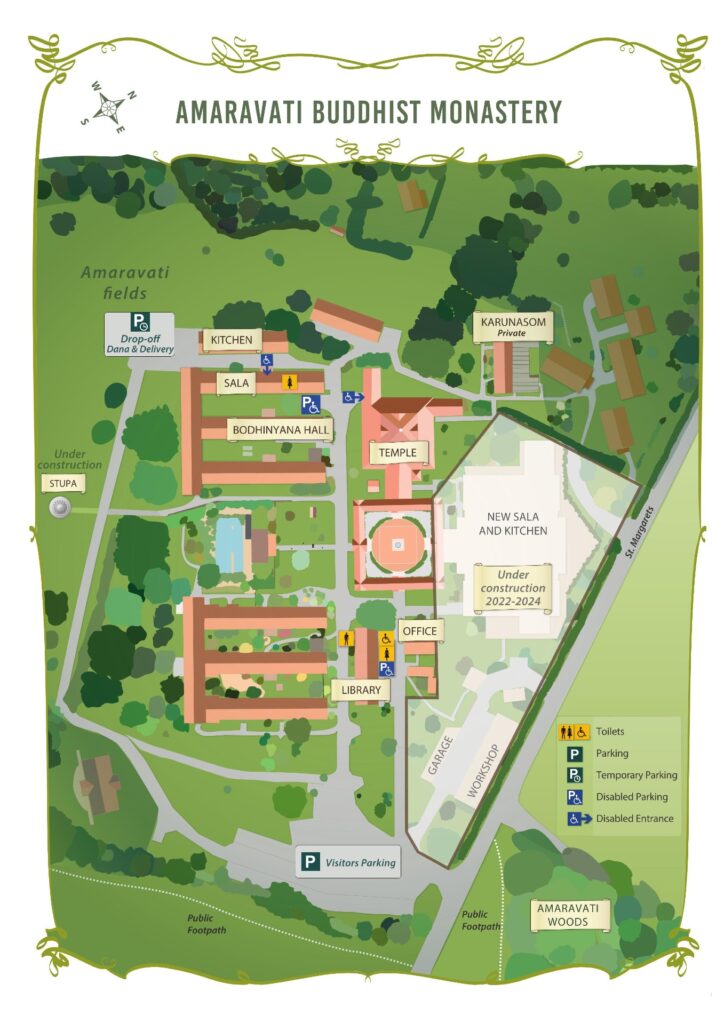 ---
Arriving: by Rail
Directions by Rail
---
Berkhamsted Railway Station
The nearest railway station is Berkhamsted, 4 miles (6 km) from Amaravati. It is advised to take a taxi in front of the railway station to Amaravati, which is approximately £11 (£16 on bank holidays) in 2015. Trains to Berkhamsted depart from Euston Station in central London and the journey time is approximately 35 minutes.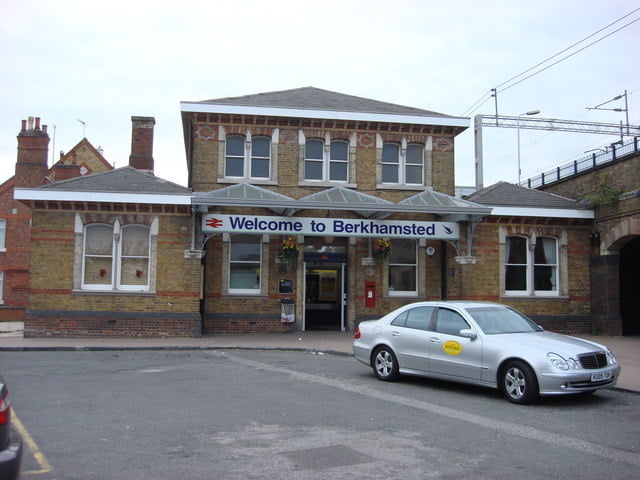 St. Pancras > Euston Station > Berkhamsted
Those traveling from London St Pancras International are advised to take the underground/subway to Euston Station for their train to Berkhamsted (total journey time approximately 55 min).
For detailed information on timetables & fares
Taxi Company stationed in front of Berkhamsted station
Walking: Berkhamsted station > Amaravati
---
by Air
Directions by Air
---
Luton – Heathrow – Stansted Airport
The closest airport from Amaravati is Luton Airport which is approximately a 30-minute drive. London Heathrow is around 45-minutes away (non-peak hours), and Stansted Airport 75-minutes.
---
Hemel Hempstead > Amaravati
National Express Routes
We understand that National Express bus routes to Hemel Hempstead have been discontinued.
Taxi
It will take around 15 minutes by taxi to Amaravati. The taxi will cost around £17 from Hemel Hempstead.
Uber
It is also possible to take a Uber from Hemel Hempstead (but, apparently, not from Berkhamsted)
---
Airport Taxi
If you decide to hire a taxi at the airport, make sure it is a properly registered vehicle and agree the fare before starting the journey. Do not travel with anyone offering a 'taxi' service inside the airports as they are likely to be illegal, unlicensed drivers.
Order a Taxi in advance is could be cheaper
---
by Bus
Directions by Bus
---
Great Gaddesden – Nettleden
The closest bus stops are in Great Gaddesden or Nettleden, which are an approximately 20 minutes walk (up-hill) to Amaravati. The buses depart from Berkhamsted or Hemel Hempstead. The service is the 30 bus between Hemel Hempstead and Berkhamsted.
---
More bus information
---
For the recommended walking route from bus stops to us, see the map below (red or blue line)
---
Information compiled in 2014