Regular activities
---
Weekly meditation workshop – Saturday 2 – 4pm
Every Saturday there is a meditation workshop between 2 and 4pm. This is usually held in the Temple, but sometimes in the main Sala. The workshops, led by a sangha member, offer instruction in sitting and walking meditation and the opportunity to ask questions on practice. There is no charge for attending and no booking is necessary. From January until March, during our annual winter retreat, these sessions will be lead by an experienced lay teacher.
Note: when the monastery is closed, we will be providing these sessions through Zoom. Click below button for more information.
---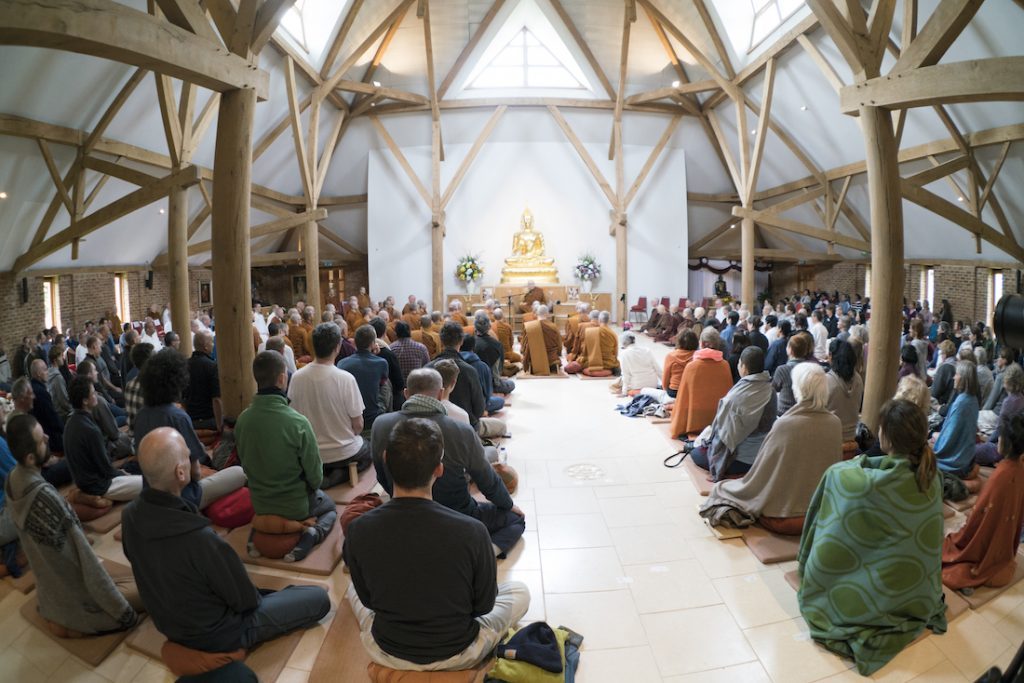 Bodhinyana Group
Weekly lay discussion meetings run by the Bodhinyana Group take place on Wednesday evenings in the Bodhinyana Hall. The meetings begin at 7.30pm with a short chant and a period of meditation, followed by discussion on a chosen theme relating to Buddhist practice. They are led by experienced lay Buddhists. All are welcome. For further information, please visit the Group's website.
---
Family events
Events for families include the Rainbows Weekend held in May, an Introductory Weekend in June and a nine-day Family Camp held in August. These events are an opportunity to explore the Buddhist teachings in the context of family and community. There is also a more formal weekend retreat for teenagers (13-19 years) in October, and a Creative Weekend for adults. All these events are led by members of the monastic sangha, in cooperation with a group of lay coordinators. For further information or to book any of these events, please visit the Family Camp website.
---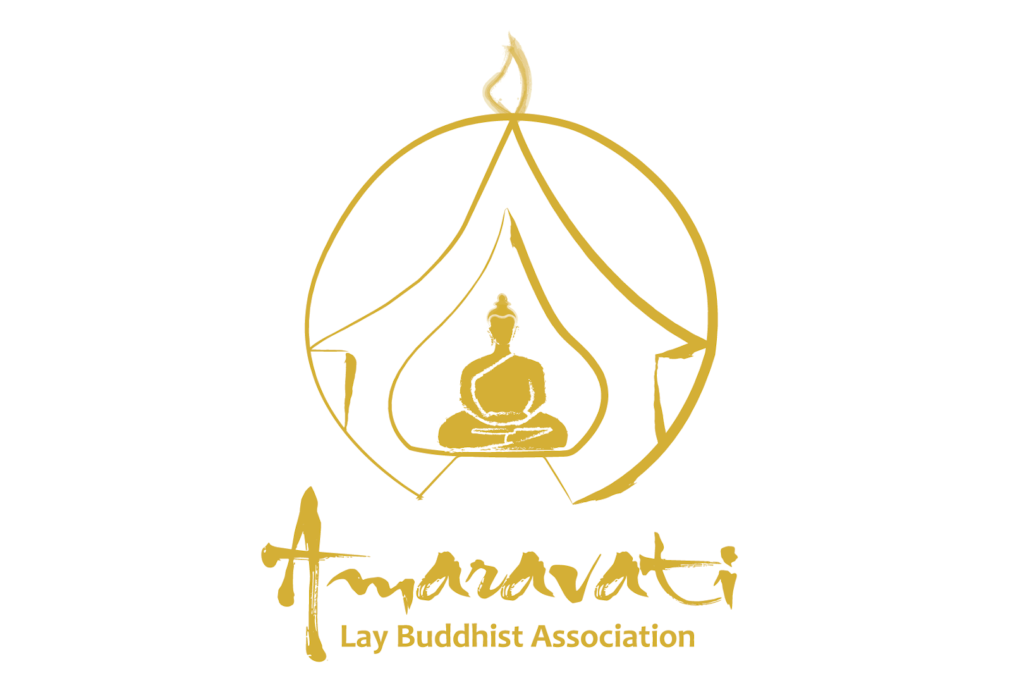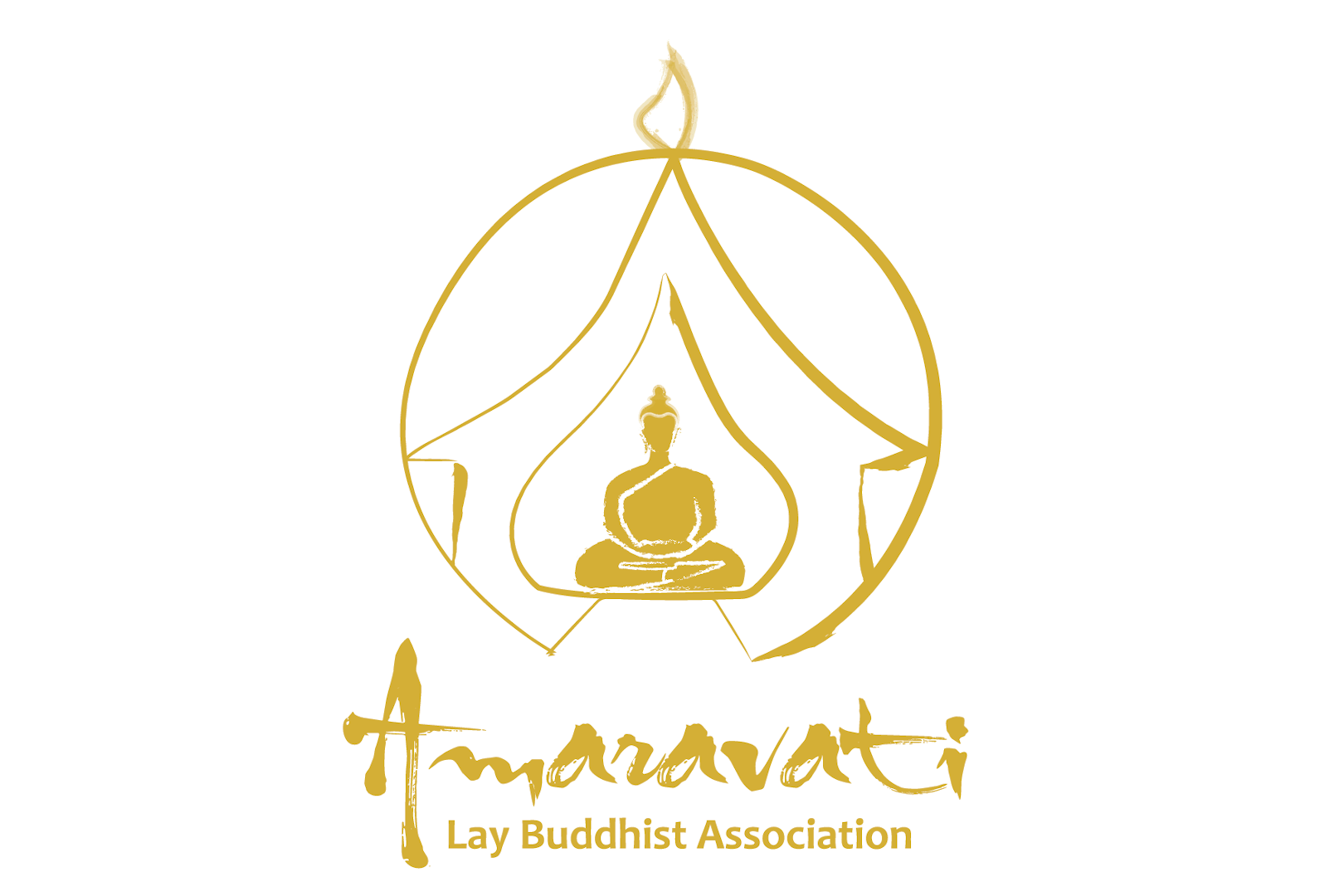 ALBA – Amaravati Lay Buddhist Association
ALBA (the Amaravati Lay Buddhist Association) was formed in 1994 to encourage a sense of community amongst supporters of Amaravati. Experienced lay teachers who have practised for many years at Amaravati lead eight days of practice and three weekend or five-day retreats each year at Amaravati Retreat Centre. ALBA retreats follow a similar programme to the retreats led by monastics at the Centre. Perhaps the main difference is that they are based on a theme, and although they are in noble silence, there is usually an opportunity for discussion on the theme during the retreat. ALBA events are open to all, including those new to meditation, mindfulness and Buddhism. Retreats should be booked in advance through ALBA ([email protected]).
---
BWN – Buddhist Women's Network
The Buddhist Women's Network (BWN) was set up in 2004 by women associated with Amaravati. It runs day and weekend retreats for women which provide an opportunity to develop spiritual friendship and to support each other in practice. These events are led by experienced laywomen and include periods of sitting and walking meditation, sharing and discussion. Beginners and those new to this tradition are welcome. For further information, please click on the link below for the BWN's forthcoming events.
---